Cycle around Akita Satoyama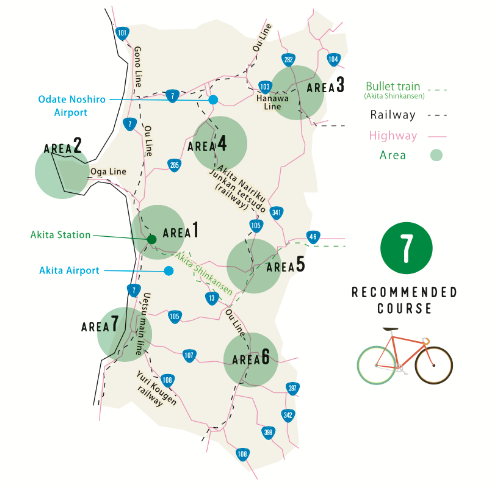 Satoyama in Akita is beautiful.
Needless to say, the hometown of delicious rice. Its production is the third largest in Japan.
Once you pass through the city, you can travel through the rice fields that stretch to the edge of the mountains, the clear stream of the river, the red torii gate of the guardian, the cute train that goes away from you, and the scenery that makes you want to see it all the time. , The speed of the bicycle is just right.
When you meet your favorite scenery, stop the pedals and take a deep breath. Your heart will be relaxed and cycling in Akita is comfortable even if your legs are tired.
---